Blank February 2020 Calendar Printable
February – Second Month of The Year
February is the second and shortest month of the year and the third and last month of winter season in the Northern Hemisphere. February has its own characteristic. It takes 29 days in leap years and 28 days in other years. The years with 29 days in February are called leap years and it comes every four years. This year 2020 will be 28 days in February and the next leap year is next year, 2021.
The word February comes from the Latin word Februarius, from Latin februare meaning to "purify" or "expiate." In ancient Rome, Februarius was the "Month of Purification" and great celebrations were being organized to welcome February.
We can say that this "purification" means the same today in different aspects. The rush of the holidays was already left behind in February and we finally sees the pieces of sun and begin to open our windows slowly. Because February is the time for the first breaths of fresh air. And, by this time of year the pressure of New Year's resolutions is gone and the flow of life begins to become smoother. We begin to see the effects of our healthy new year decisions and celebrate ourselves for achieving our goals in February. It seems much easier to proceed this way.
February is also a transitional month, so February meaning and symbolism will have a transitional feel, as well. There is change in the air this time of year, and we can see this change in certain festivals and holidays in this month.
Blank February 2020 Printable Calendar
All of these reasons create opportunities for us to be more planned. We can have a printable calendar to keep our personal diary, note important events, or record activities we'll attend. So, it's a good idea to have a useful February 2020 calendar template. Don't try to keep everything in mind, download your calendar and relax!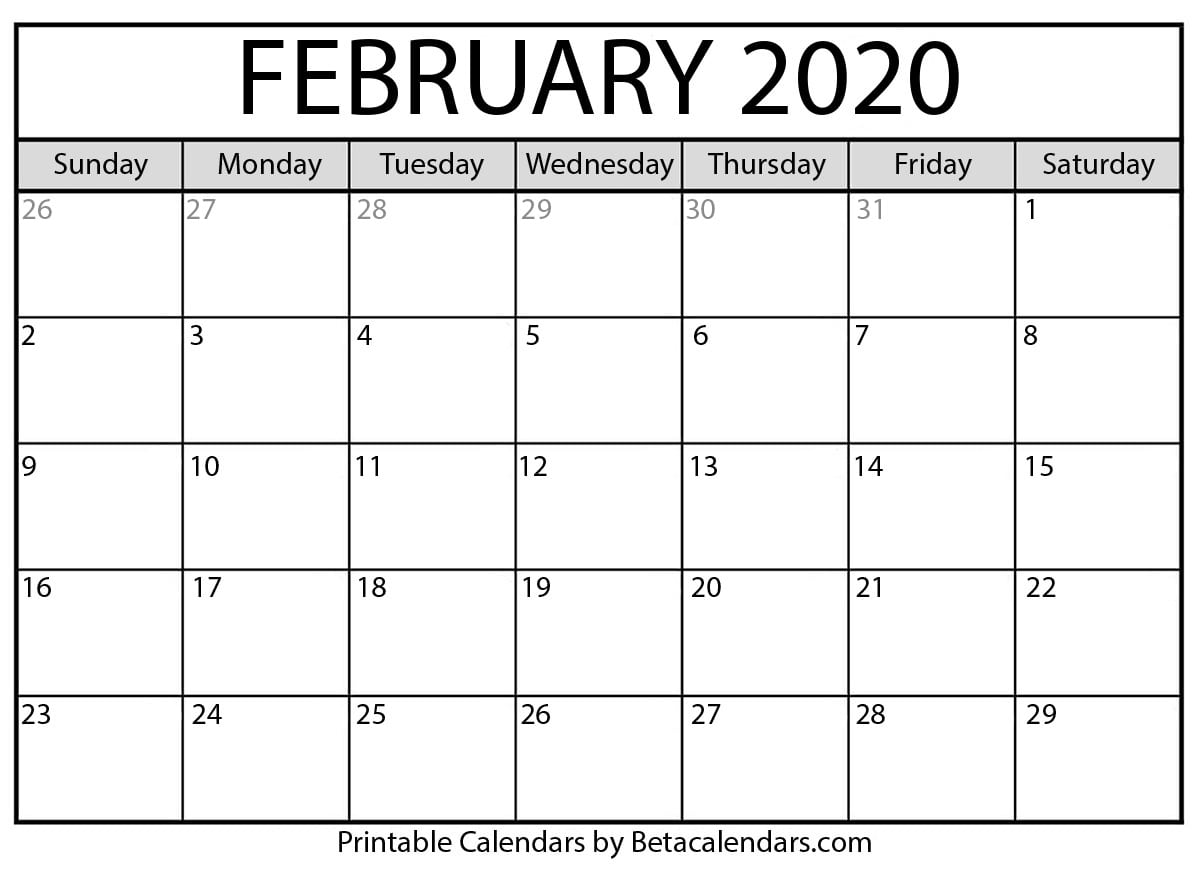 HISTORY OF FEBRUARY
January and February were added to the Roman calendar by Numa Pompilius about 713 BC. February remained the last month of the calendar year until the time of the decemvirs (c. 450 BC), when it became the second month.
At the time passes, February was shortened to 23 or 24 days, and a 27-day intercalary month, Intercalaris, was inserted immediately after February to change the year with the seasons. Under the reforms that instituted the Julian calendar, Intercalaris was removed, leap years occurred regularly every fourth year, and in leap years February became 29 day. Thereafter, it remained the second month of the calendar year, meaning the order that months are displayed (January, February, March, …, December) within a year-at-a-glance calendar. The Gregorian calendar reforms made slight changes to the system for determining which years were leap years and thus contained a 29-day February. The purification ritual Februa held on February 15 (full moon) in the old lunar Roman calendar.
If you have a February calendar, you may easily manage your day offs and upcoming events in this month. By using blank February 2020 calendar, you definitely will become more targeted and readier for attending more invitation as you haven't been before.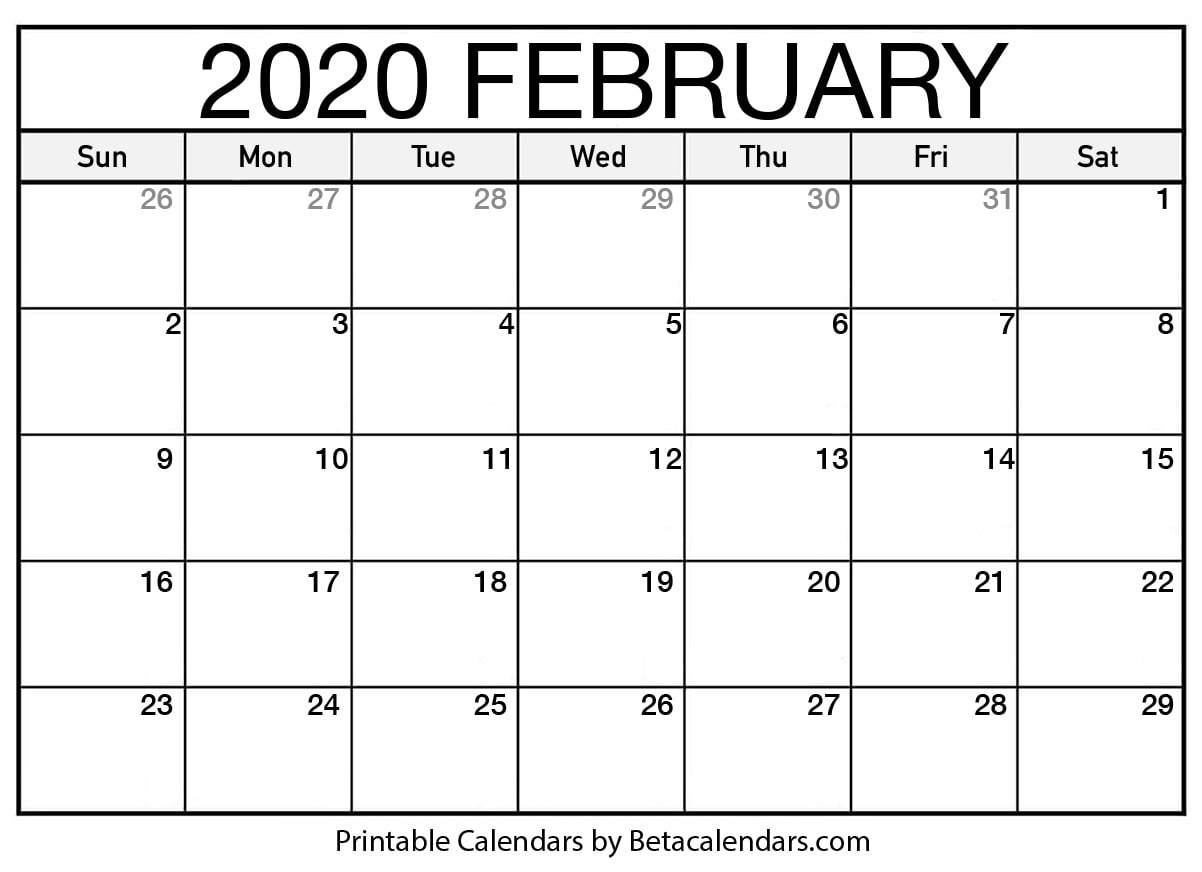 10 FACTS ABOUT FEBRUARY
It is the shortest month of the year.
It was the last month added to the calendar because Romans considered winter as an "monthless" period of time.
It is the only month of the year that can pass without a full moon. This doesn't happen often but February passed without a full moon in 2018!
The Welsh call February "y mis bach" which means "little month".
In the Southern Hemisphere February is a summer month the equivalent of August.
The largest American sporting event of the year, the Super Bowl, is held in February.
February, March and November are month twins! The three months always start on the same day as the week, unless February has a Leap Year. During Leap Years, February has a month twin of August.
The Saxon term for the month, Sol-monath, means "cake month". This is because they offered cakes to the gods during this month.
The birthstone for February is amethyst. The birth flower is the violet or iris. The ancient Greeks believed that amethyst protected the wearer from drunkenness.
The Americans have trouble with the word February. In 2015, a press release from the White House consistently spelt it as "Feburary".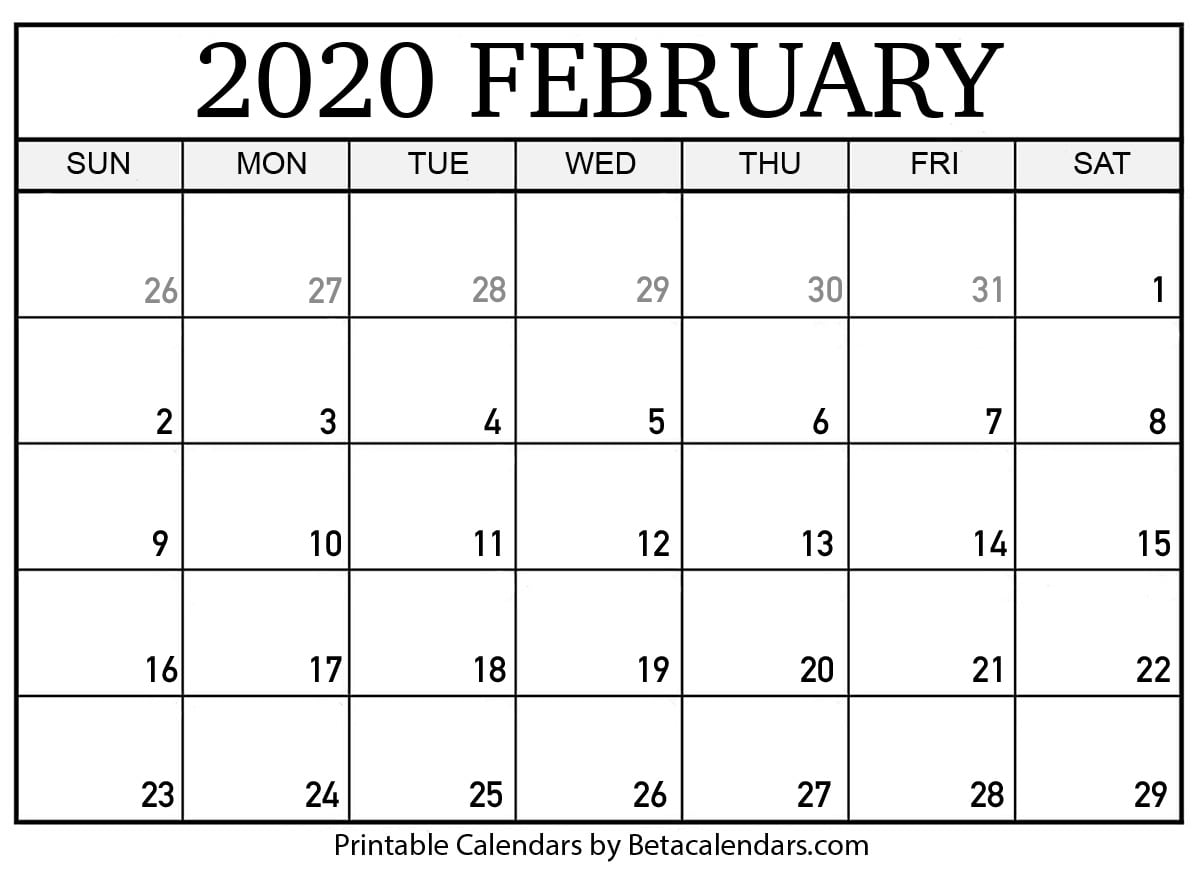 FEBRUARY BIRTHSTONE
 Amethyst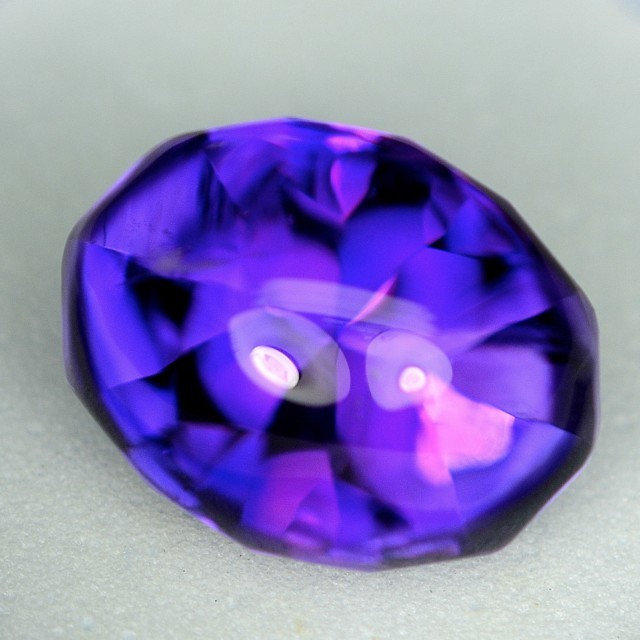 Image Credit:GemRock
FEBRUARY HOLIDAYS IN THE UNITED STATES
Presidents' Day in the United States (Third Monday of February)
President's Day, formally Washington's Birthday, is a federal holiday observed in the United States on the third Monday of February annually. It is a day that celebrate all U.S. presidents (past and present) specifically George Washington (born on February 22), the first President of the United States.
The history of President's Day 2020 dates back to the year 1800, following the death of President George Washington in 1799. His birthday on February 22 became a significant day of remembrance. Washington is always recognized as the most important figure in American history.
Initially, President's Day was called Washington's Birthday. The shift from Washington's Birthday to Presidents' Day began in the late 1960s when Congress proposed a measure known as the Uniform Monday Holiday Act. This law sought to shift the celebration of several federal holidays from specific dates to a series of predetermined Mondays.
Traditionally President's Day is viewed as a time of patriotic celebration and remembrance. Many patriotic and historical groups stage celebrations, re-enactments and other events to highlight this holiday. Schools in a number of States are required to spend the days (leading up to Presidents' Day) teaching students about the accomplishments of United States' presidents, specifically focusing on the lives of Washington and Lincoln.
Presidents' Day 2020 is on Monday, February 18th. If you want to attend the observations, do not forget to put a special mark on this day on your February 2020 calendar with holidays.
Valentine's Day (February 14)
Valentine's Day, also known as Saint Valentine's Day is popular holiday that celebrates and honors St Valentine and to express appreciation and love to dear ones.
Historically, Valentine's Day is believed to be originated in Europe and said that it is brought to North America in the 19th century by British settlers. It is firstly celebrated as a Western Christian liturgical feast day honoring saints named Valentinus.
There are several stories were told associated with the various Valentines that were connected to February 14.
Most famous one of them says that Saint Valentine was imprisoned for performing weddings for soldiers who were forbidden to marry and for ministering to Christians, who were agonized under the Roman Empire. According to legend, during his imprisonment, Saint Valentine healed the daughter of his jailer, Asterius, and before his execution, he wrote her a letter signed "Your Valentine" as a last farewell.
If you have a partner, it is not a good option to forget this day, isn't it? So, do not take any risk and mark this day on your PDF, JPEG printable calendar in advance and just wait silently!
Groundhog Day (February 2)
Groundhog Day is a holiday celebrated on February 2 in the United States and Canada. According to the tradition, if it is cloudy when a groundhog emerges from its burrow on this day then spring will come early. If it is sunny, the groundhog will supposedly see its shadow and retreat back into its burrow, and the winter weather will continue for six more weeks.
In 2018, Phil the Groundhog, saw his shadow, suggesting six more weeks of winter. However, the average temperature across the contiguous U.S. in February was above average, and March recorded slightly above-average temperatures, meaning the U.S. saw an early spring. Based on data from 1887 to 2018, Punxsutawney Phil is more likely to see his shadow. Phil has seen his shadow 104 times, with no shadow 18 times.
The first observation of Groundhog Day occurred in 1886 in Punxsutawney. Over the years, several other locations have begun using their own groundhog, including General Beauregard Lee of Atlanta, Dunkirk Dave of Dunkirk, New York, and Jimmy of Sun Prairie, Wisconsin.
If you want to learn the weather prediction of Phil, just put a mark on February 2nd on your February 2020 calendar printable and watch the news on that day!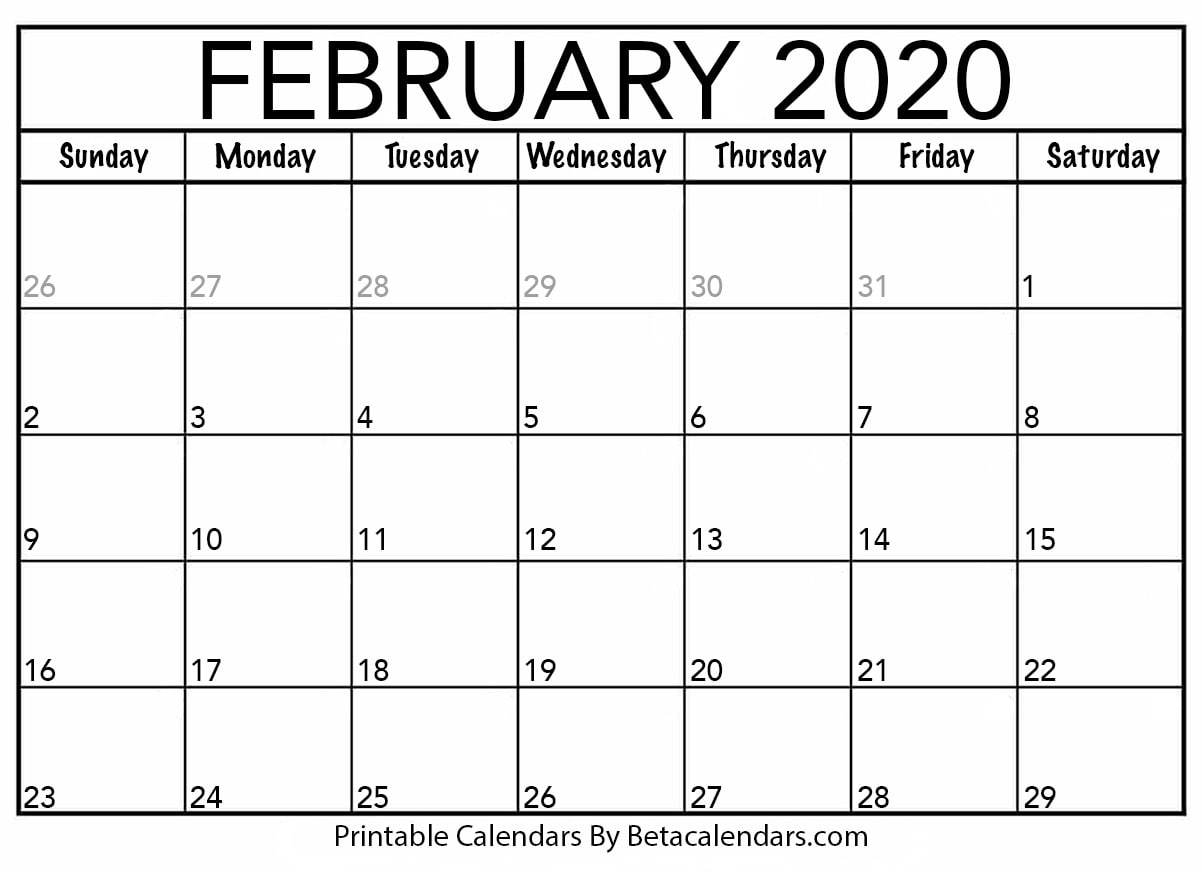 FAMOUS BIRTHDAYS IN FEBRUARY
February 22, 1732 – George Washington, 1st U.S. President (1789-1799) was born in Westmoreland County, Virginia
February 26, 1802– Victor Hugo, author of "Les Miserables" (1802-1885) was born in Besançon, France
February 12, 1809 – Abraham "Abe" Lincoln, 16th U.S. President (1861-1865) was born in Hodgenville, Kentucky
February 24, 1955- Steve Jobs, co-founder of Apple Computer (1955-2011) was born in San Francisco, California
February 17, 1963– Michael Jordan, one of greatest players in NBA history was born in Brooklyn, New York
FEBRUARY IN HISTORY
After you take a look at the major February events here, you may will fill out your own February 2020 calendar template with events to write your own history!
February 18, 1930 – A ninth planet is discovered in the solar system and is named Pluto. The discover was Clyde Tombaugh.
February 7, 1964 – The Beatles come to the U.S. for the first time.
February 21, 1972 – Richard Nixon becomes the first U.S. President to visit China.
February 22, 1980 – The "Miracle on Ice" occurs when the US defeats Russia in hockey.
February 10, 1996 – Computer wins chess match over Garry Kasparov.