Blank October 2019 Calendar Printable
October the 10th Month
October is in the Northern Hemisphere often means the days are colored with falling leaves, soft weather, and growing expectation for the holiday season. October, the 10th month of the year, shares a root with octopus and octothorpe—the Latin octo-, meaning "eight.", because of its being 8th coming from ancient times.
October means Halloween for many children, thus they usually look forward it. On the other side, beer-lovers may also be excited for the beginning of the month, which is the time of Oktoberfest in Munich, Germany. Because the popularity rose gradually for this traditional festival around the world, October brings an opportunity to visit Germany and breathe the festival air held since 1810.
Whatever your excuse to escape, try to give yourself a little vacation opportunity before the end of the year and the cold weather arrives. Because in October the weather is not yet very cold, autumn nature and the sea become perfect, there are very nice views worth seeing.
Blank October 2019 Printable Calendar
Why don't you go somewhere with your loved ones and think about the decisions you made at the beginning of the year and the new decisions for the coming year? A printable calendar is a great tool to do both your vacation plan and review your goals. Thanks to a blank October 2019 calendar you can give a very nice tune to yourself and your life. With just an easy-to-use October 2019 calendar template, you can start using your time more effectively. How about a trial?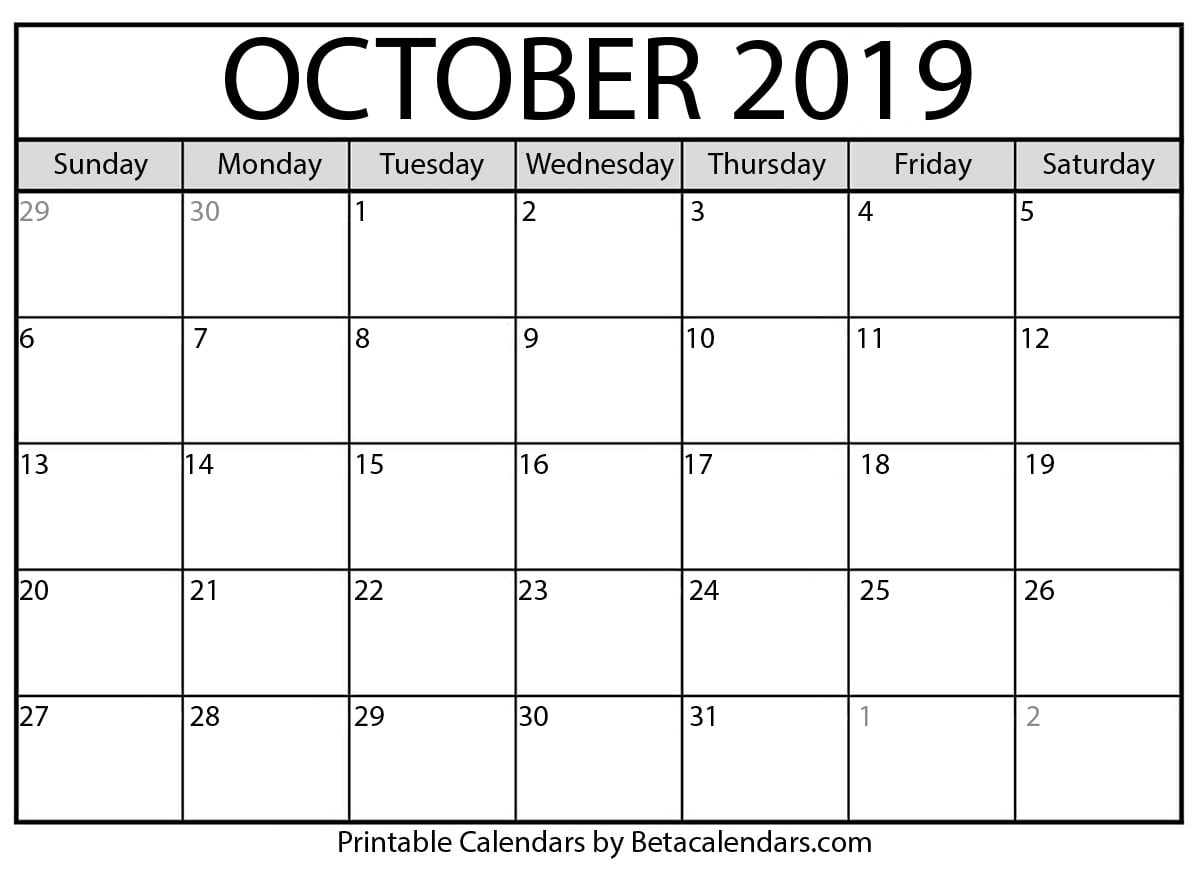 HISTORY OF OCTOBER
October is the tenth month of the year in the Julian and Gregorian Calendars. It was the eighth month in the old Roman calendar, before January and February were inserted into the calendar that had originally been created by the Romans. However, they didn't change the name of October and retained its name (from the Latin octo meaning "eight").
In Ancient Rome, one of three Mundus patet would occur on October 5, Meditrinalia October 11, Augustalia on October 12, October Horse on October 15, and Armilustrium on October 19. These dates do not correspond to the modern Gregorian calendar. Among the Anglo-Saxons, it was known as Ƿinterfylleþ, because at this full moon (fylleþ) winter was supposed to begin. October is the second month of autumn season in the Northern hemisphere and second month of spring season in the Southern hemisphere.
To welcome to the yellow and romantic autumn season, you may use a PDF, JPEG printable calendar to plan something special for this month. An October 2019 calendar with holidays will show you the holidays that you may use crating a short break for enjoying the October's beautiful scenes by the lakes, around the trees, and in the heart of nature.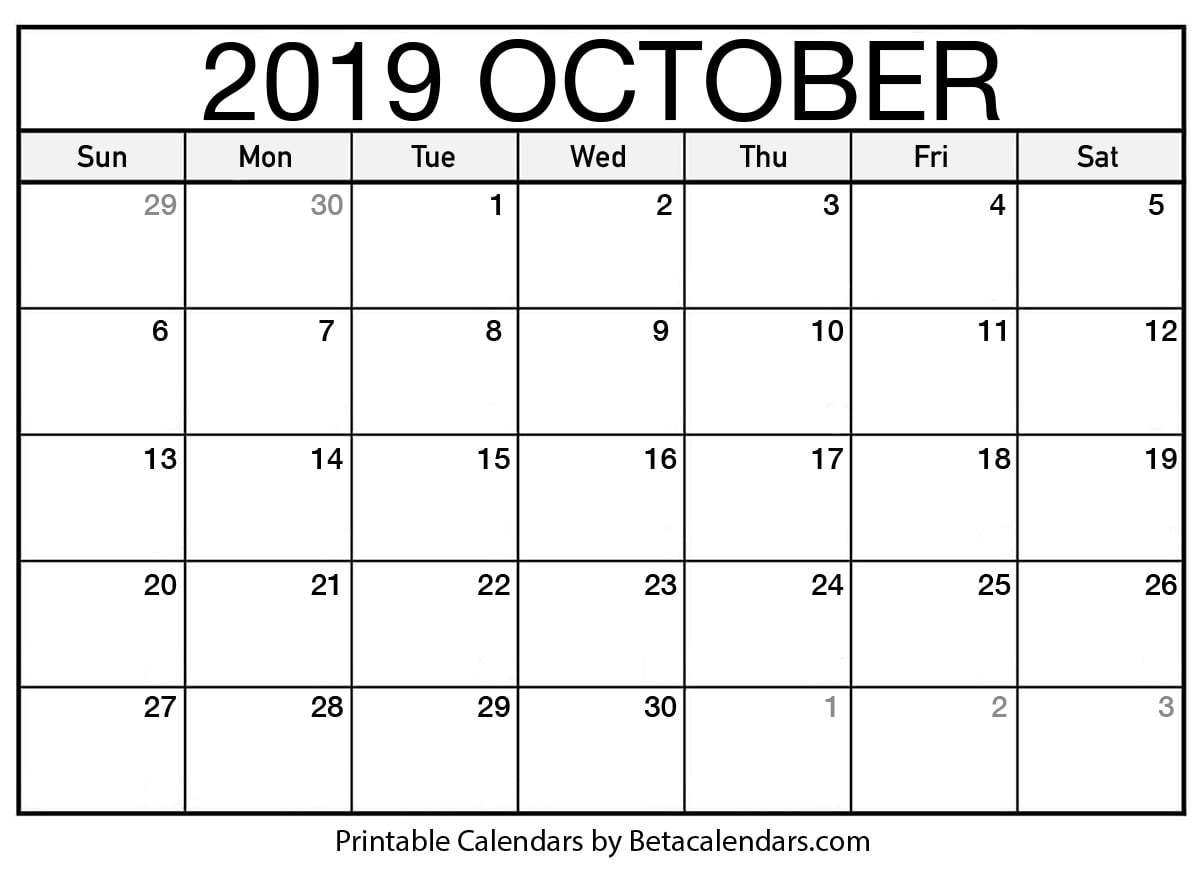 10 FACTS ABOUT OCTOBER
The World Series for Major League Baseball generally takes place during October.
The NBA, National Basketball League, and the NHL, National Hockey League, both begin their seasons in October.
There are many health observances that have October as their national month. These include Healthy Lungs, Breast Cancer, Lupus, Spina Bifida, Blindness, and Sudden Infant Death Syndrome (SIDS).
The Anglo-Saxons called October "Wintirfyllith", meaning "fullness of winter" because it had the first full moon of the winter season.
New Zealand was discovered in October 1769; Middle Earth fans are forever grateful.
Another fun fact about October is that, according to folklore, if the deer have a gray coat in this month you should expect a hard winter.
More US presidents have been born in October than in any other month.
More candy is sold on October 28th than any other day of the year. (That's to re-fill the first batch of Halloween candy purchased earlier.)
The birthstones for October are the tourmaline and the opal. The traditional flower of the month of October is the calendula, symbolizing comfort, healing, protection and grace.
Rural delivery of mail in the United States was not free until October 1, 1896. Prior to this, rural farmers had to pay a private carrier or pick up from their "local" post office.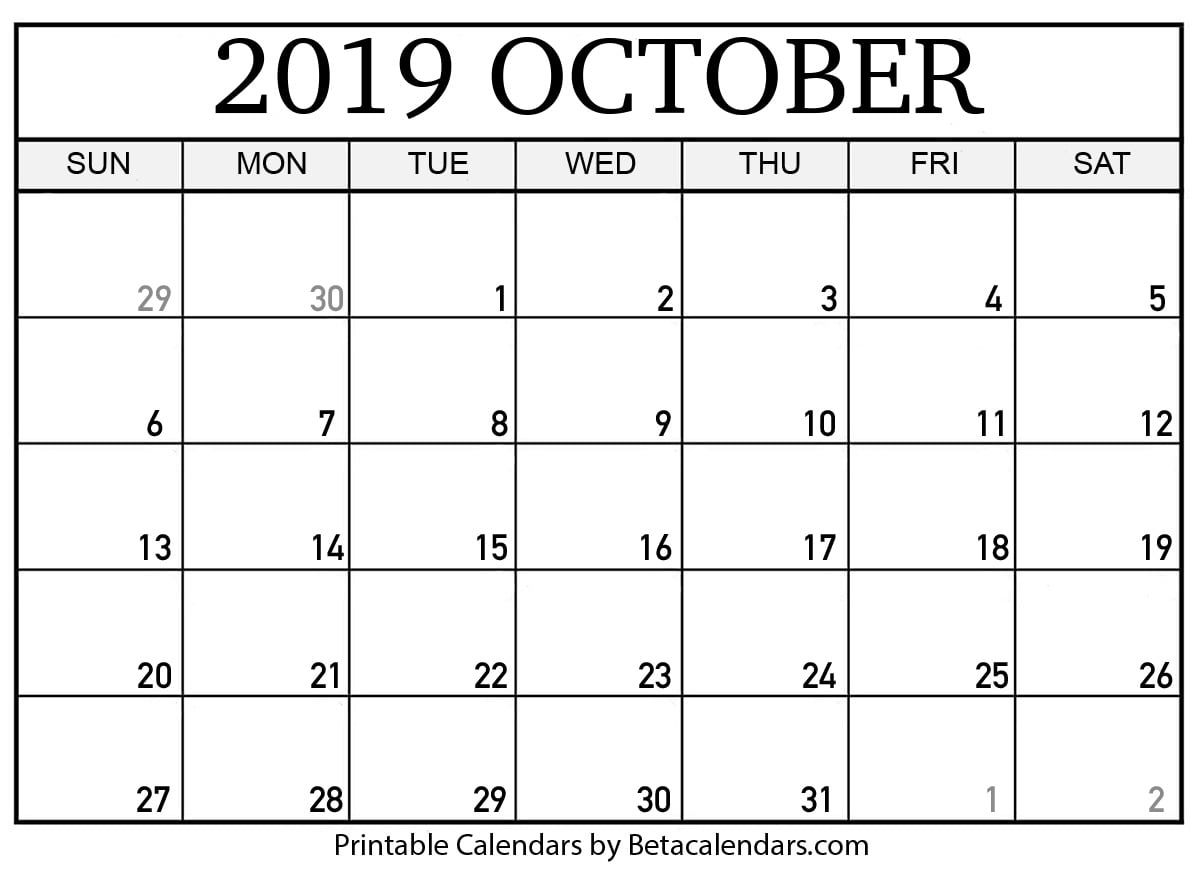 OCTOBER HOLIDAYS IN THE UNITED STATES
Columbus Day (the second Monday in October)
Columbus Day is a federal US holiday that observed on the second Monday in October each year. Columbus Day is a special day to commemorate the arrival of Christopher Columbus in the Americas and his discovery of America on October 12, 1492.
People from all around the world have celebrated Columbus's voyage since the colonial period. The Italian-born explorer Columbus set sail in August, 1492. He aimed to open a western sea route to China, India and the renowned gold and Spice Islands of Asia. But instead, he landed in the Bahamas, becoming the first European to explore the Americas since the Vikings set up colonies in Greenland and Newfoundland during the 10th century. Columbus Day became first an official state holiday in Colorado in 1906, and then it became a federal holiday in the United States by proclamation of President Franklin D. Roosevelt in 1937.
Celebrations of Columbus Day generally include lessons about Christopher Columbus and his voyage at schools. Columbus Day also has evolved into a celebration of Italian-American heritage. Today, communities organize parades and street fairs with colorful costumes, music and Italian food. In many cities special activities are arranged on this holiday such as traditional dance and lessons about Native American culture in order to honor indigenous peoples.
This year Columbus Day 2019 will be held on Monday, October 14, 2019.
World Teacher's Day (October 5th, Saturday)
The United Nations' (UN) World Teachers' Day celebrates the role teachers play in providing quality education at all levels yearly on October 5. This enables children and adults of all ages to learn to take part in and contribute to their local community and global society. In World Teachers' Day, various events are organized in many countries around the world. These include celebrations to honor teachers in general or those who have made a special contribution to a particular community. The day may also be observed by conferences underlying the importance of teachers and education, and their problems.
It is observed all over the world over since 1994 after the UNESCO Recommendation concerning Teachers.
World Teachers' Day is dedicated to increasing public awareness on issues related to teachers and teaching in general. This awareness includes the themes like the importance of all levels of education and the challenges teachers often face in third world countries.
Today, more than 100 nations celebrate the World Teachers' Day globally.
If you want to remember the importance of the teachers in your life once more, this is a good opportunity to arise awareness on this matter. You can put a mark on this day on your October 2019 calendar printable in order to remember.
Halloween (October 31st, Thursday)
Halloween, the last day of October, has a special significance for Americans especially for children, who dress in funny or ghostly costumes and knock on neighborhood doors shouting "Trick or Treat!" Pirates and princesses, ghosts and witches all hold bags open to catch the candy or other goodies that the neighbors drop in. November 1st is a religious holiday known as All Saints' Day since the 800's. The Mass that was said on this day was called Allhallowmas. The evening before became known as All Hallow e'en, or with the name we all know, Halloween. Halloween, like some other American celebrations, originated from both pre-Christian and Christian customs.
Halloween arisen as a celebration connected with evil spirits. Witches flying on broomsticks with black cats, ghosts, goblins and skeletons have known as common symbols of Halloween.  Also, the popular trick-or-treat costumes and decorations for greeting cards are generally used in Halloween. Black is one of the traditional Halloween colors, probably because Halloween festivals and traditions took place at night. In the weeks before October 31, Americans decorate windows of houses and schools with silhouettes of witches and black cats. Of course, the pumpkins are also a popular symbol of Halloween. The pumpkin is an orange-colored squash, and orange has become the other traditional Halloween color. Carving pumpkins into jack-o'-lanterns is a Halloween custom also dating back to Ireland.
If you want to prepare for Halloween before it comes, do not forget to mark this day on your blank October 2019 calendar!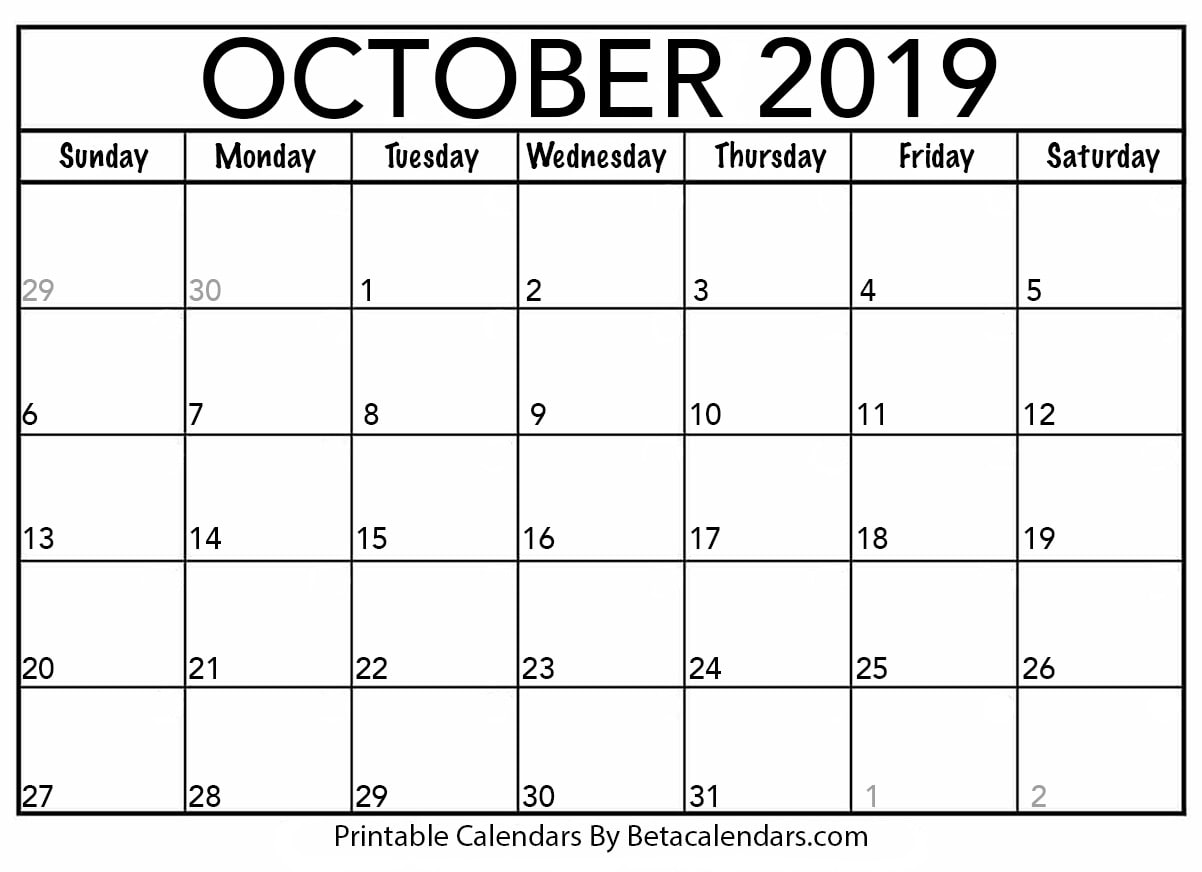 OCTOBER BIRTHSTONE
Opal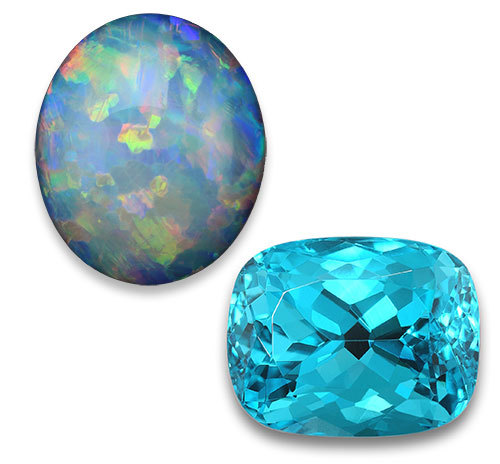 Image Credit: AmericanGemSociety
FAMOUS BIRTHDAYS IN OCTOBER
October 28, 1955 – Bill Gates who is the co-founder of Microsoft and currently the richest man in the world was born in Seattle, Washington.
October 31, 1451 – Christopher Columbus who was an explorer, navigator and colonizer who initiated the Spanish colonization of the New World was born in Genoa, Republic of Genoa (now a part of modern Italy).
October 25, 1881 – Pablo Picasso who was one of the greatest painters of the 20th century was born in Málaga, Spain.
October 17, 1918 – Rita Hayworth who was an American actress and dancer rose to fame during the 1940s was born in Brooklyn, New York.
October 28, 1967 -Julia Roberts who is synonymous to 'Erin Brockovich' is one of the highly acclaimed contemporary actresses was born in Smyrna, Georgia.
OCTOBER IN HISTORY
We have here listed the major October events in history. You can take a look at them before you filled out your own October 2019 calendar template with events that are important to you.
October 6, 1889 – Thomas Edison showed the 1st motion picture.
October 14, 1964 – Martin Luther King Jr was awarded the Nobel Peace Prize.
October 11, 1984 – Space Shuttle Challenger astronaut Kathryn Sullivan became the first American woman to walk in space.
October 23, 2001 – Apple releases the iPod.