Spend an hour to plan your week and make yourself organized. It is more fruitful then you can imagine. It is much interesting with the availability of customized, downloadable and printable weekly planner templates. If you are a student, you can plan to study different subjects. You can mark your exams and plan a preparation schedule. If you are a business person, you can plan your meetings and appointments respectively. In short, whoever you are, weekly planners can make your life easy and organized. Let's explore how it happens…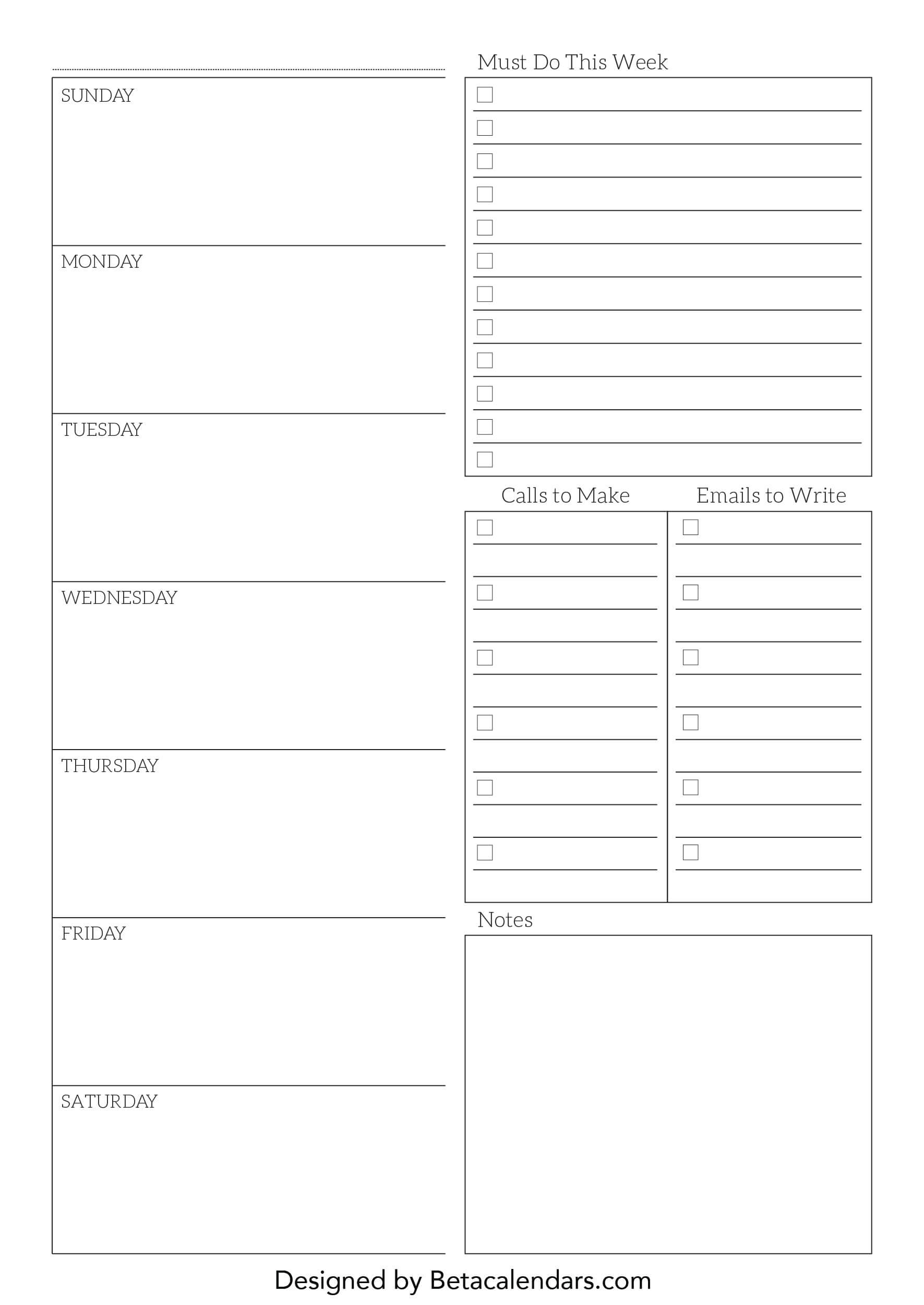 Single page week planner
If you want to look for the whole week's schedule at a glance, this is for you. There will be seven sections for each day given on a single page. Each day's section can also be divided into other subsections if you want. You can choose who the subsections can be. They can vary between meetings, appointments, and to-dos. You can customize the size of each subsection as you want it to be. With that, add colors, styles and borders of your desire.
Multiple pages week planners
This variant is exciting in weekly planner templates. There are different pages for different tasks. You can have a page to plan the meeting for the whole week. And another page to enlist to-do tasks of each day. You can add as many pages as many different sections you want to add to your list of tasks. This way, you will have more space to write each section. And everything related to each section for the whole week will be available to you at a glance. Just select the desired design and add heading to each page and download. It will be available in the printed form to make your whole week easy.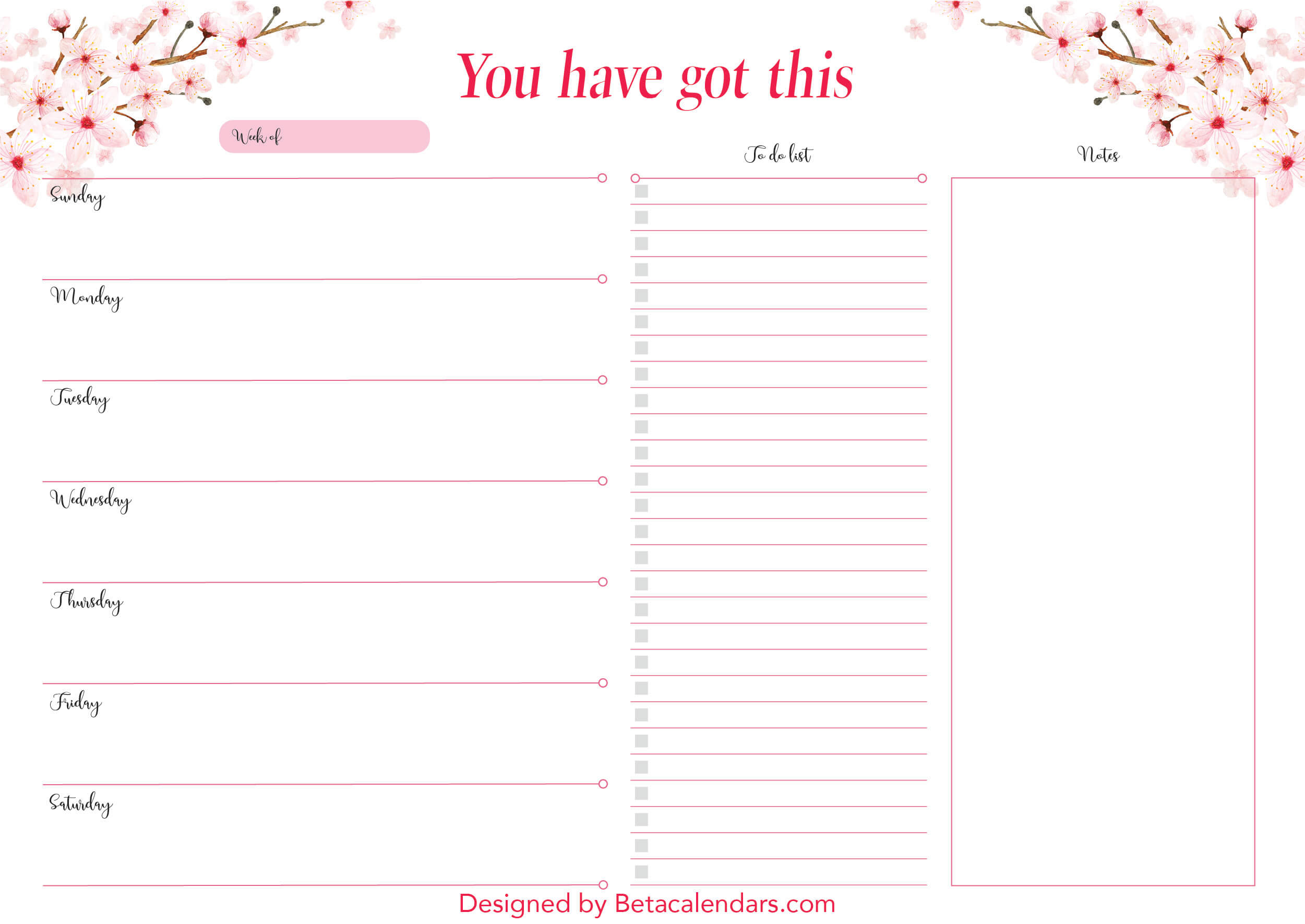 Plan each day separately:
If you want every task related to a single day enlisted on a single page, this section is for you. You can customize and download a four-page weekly planner as per your requirement. You can choose who the subsections on each day's page will be. Also, you can customize the space each section will occupy on each page. If you think Monday is a day you have most of the meetings, you can enlarge that section on the page on Monday. If Sunday is a day where there is no meetings and no appointments and just fun, you can customize it accordingly. You can insert on the headers like phone calls, emails, family visits etc. on the Sunday page. Isn't it exciting and satisfying? Wait, wait. More satisfaction will come your way in the next section, so don't miss out.
Double paged days
If you have more to enlist for each day you can have two pages for each day. This way, you will have broader sections to write each day's tasks. This template is also for you if you write big fonts. You can reserve the first page for the tasks that are many in number, i.e. meetings. And the second one for the other tasks that are fewer in number but there are many categories you want to cover. You can also have two sections on the first page too.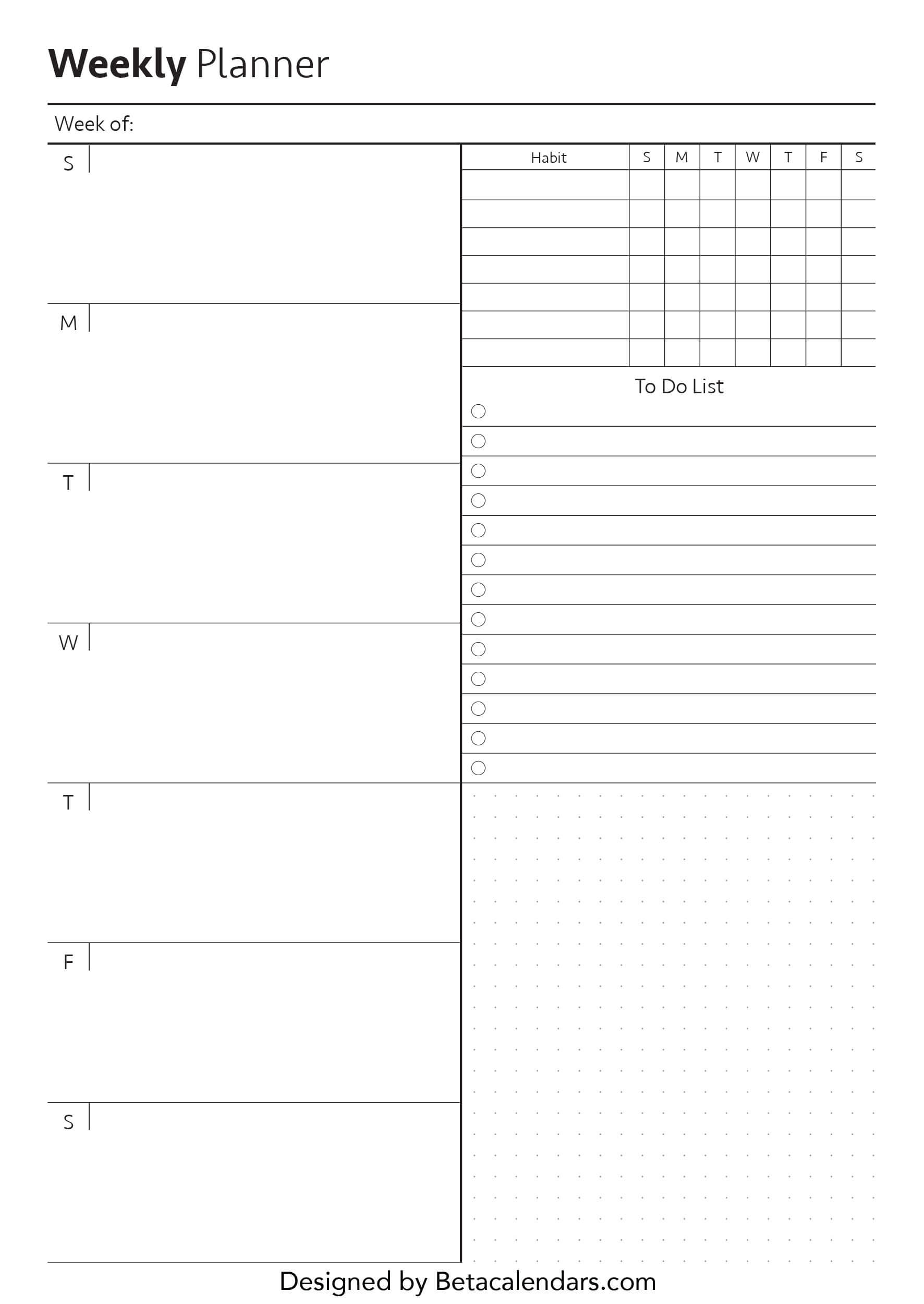 Hourly plan your week
Plan every hour of your week with this weekly planner template. There will be columns on this planner to enlist meetings, appointments, to-dos, and whatever you want. You can fix the dimensions of each column too. If you desire to write each hour extensively, choose a template which allows more space to plan each hour with the subsections of your choice. If you don't want to include your sleeping hours to extend this much, you can reduce them. Select the sleeping duration and divide it into a section or two, or the way you want. If you wish to start each day's plan at the time you wake up, set it accordingly. Isn't it something like, wow! Select the design of the printable planner, and you are ready to write.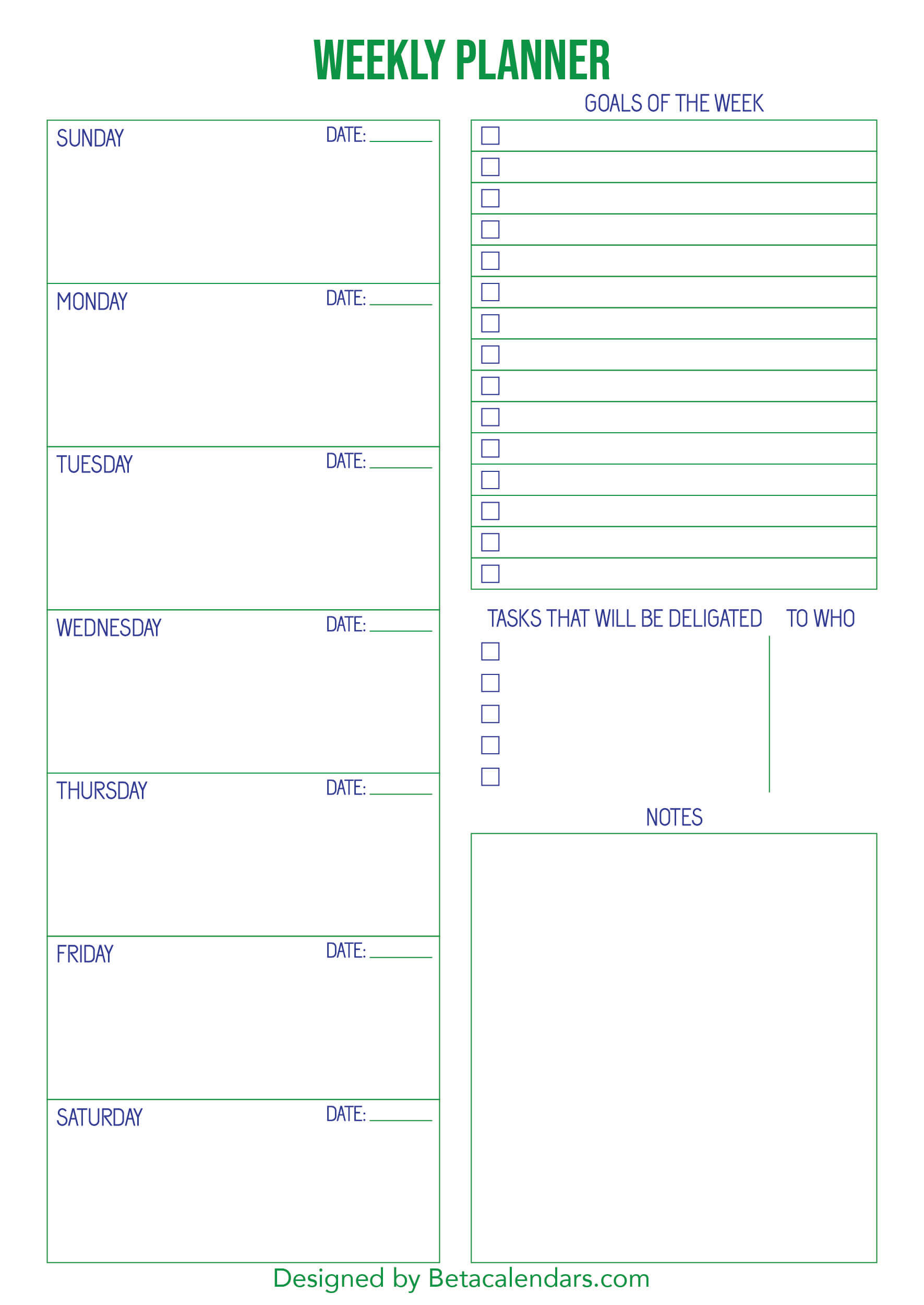 Conclusion
Decide on how much extensively you want to plan your week. Choose the design you wish to your planner to look like. Then decide the day you desire the planner to begin. Should it be Sunday or Monday or any other day? If something left now is just the downloading and the printing. Now go on with planning your life. You will surely feel organized after having a weekly planner in life.
Have you started preparations for the new year? Here are the new 2021 calendars!